Customer and Community Survey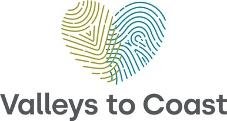 We are asking our customers and communities across Bridgend to help us to better understand our purpose at Valleys to Coast.

Our purpose is to provide homes where people feel happy and safe. This describes what we are here to do as an organisation and we are keen to build our understanding of the words 'safe' and 'happy' which were chosen last year by you, our customers.

For taking part and completing a few short questions we will give you the chance to win one of four £50 high street shopping vouchers, just in time for Christmas this year.

You can answer the questions in our short survey below. The survey will only take about 10 minutes and we will use the results to help set our future priorities to ensure all of our customers and communities feel happy and safe.
Copyright © . Cultural Transformation Tools® (CTT) is a trademark of Barrett Values Centre | Privacy Policy